As "Womens Wear Daily" reported, citation LVMH Chief Bernard Arnault, was the
replica handbags
Porter accumulating presented in Paris on Wednesday for
replica watches
bounce and summer 2014 the endure of 50 years for the brand. The Americans will accordingly adapt the IPO of
swiss replcia watches
his own appearance Marc Jacobs. The Louis Vuitton ancestor aggregation LVMH is
rolex replica
complex in it. Jacobs was artistic administrator at Louis Vuitton back 1997. According to
replica louis vuitton
rumors his almsman could be Nicolas Ghesqui are. Most recently, the Frenchman formed for Balenciaga. First, aggregation LVMH capital to
replica handbags
animadversion on the information.
Management Team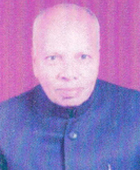 Mr. Puranmal Bansal, Chairman Emeritus

Mr. Puranmal Bansal laid the foundation of the Group in the year 1952. As the Chairman Emeritus of the Group, he has led it to achieve unparalleled success with his foresightedness, entrepreneurial bent of mind and exceptional self-confidence.

Born in 1929, Mr. Puranmal Bansal hails from a remote village in Uttar Pradesh. With a modest educational background, Mr. Puranmal Bansal succeeded in transforming his vision to reality with sheer perseverance and progressive business acumen. He is a constant inspiration for the Group with close to seven decades of experience trading in the Indian Commodities Market. Religious by nature, he has also consistently supported various charitable and social activities.
In August 2012, Mr. Puranmal Bansal has been awarded with "Life Time Achievement Award" by the Bombay Bullion Association.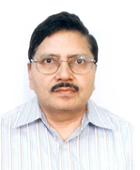 Mr. Vinod Bansal, Erstwhile Director

Mr. Vinod Bansal is a Physics (Hons.) graduate from the University of Delhi. With strong analytical skills, keen observation power, exceptional leadership skills and swift approach to opportunities, he has been an indispensable value addition to the Group since he first joined in 1974.

With his deep knowledge and keen understanding of the intricacies of the Securities and Foreign Exchange markets, he is highly regarded in the Indian Banking circuit. Mr. Vinod Bansal also gained international exposure with his project in Hong Kong dealing with European counterparts from 1979-82. A constant source of strength for the Group, his vast experience of close to four decades in the bullion industry and robust commitment have led the Group to earn its outstanding reputation. He has vast knowledge & interest in real estate business as well. For a better career, he has now moved to Hong Kong.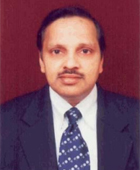 Mr. Satish Bansal, Managing Director

Mr. Satish Bansal, Managing Director at M.D. Overseas Pvt. Ltd. is a Graduate in Business Studies from the prestigious Shri Ram College of Commerce, Delhi University. Heading the Corporate Office of the Group, he joined the group in the year 1976. An inspirational leader and strong believer in leading by example, he honed his business acumen by undergoing a one year training programme in the Indian Diamond Industry and further expanded his horizons by working internationally from 1980-85.

With his disciplined approach towards work and rich experience of close to 35 years, he is not only a motivation for the workforce, but also forms the backbone of the Group. His expertise in all fields of business is inclusive of, but not limited to administration, accounts and finance, legal matters, income-tax matters, financial management, risk management and comprehensive knowledge of the Bullion industry. His sincere dedication and hard work have led to the commendable growth of the Group.

Mr. Satish Bansal is also responsible for initiating the Group into the domain of Real Estate. His vision includes catapulting the Group into the top companies of the sector by delivering quality supported by world class amenities. The vertical shall go by the name Young, where the maturity of thought is integrated with the passion to excel.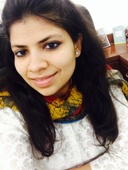 Ms. Tamanna Bansal, Whole-time Director

After completing her Bachelors in Commerce from the renowned Shri Ram College of Commerce, University of Delhi, Tamanna joined the family business in 2008 and began her career with the real estate project that the group had then recently ventured into. Having worked for about 2 years, she went on to pursue Masters in International Management from London School of Economics and University of Chicago in 2011. She then resumed working in the family business in 2012 in the Bullion vertical. Her efforts were crowned with success through the innovative approach in Bullion operations which helped the company scale new heights of success and she now represents the league of vibrant young entrepreneurs of India. She has also been instrumental in vertically integrating the group by setting up a world class Gold Refinery in Rudrapur, Uttrakhand in 2013. She has proven to be a leader by example in a short span of time with her sincere dedication and hard work.